5 FEATURES AND DESIGN ELEMENTS THAT REALLY OUTDATE A HOME
Often, it's the small, almost unnoticeable design details of a home that keeps it anchored in an unfashionable past. These minor elements make all the difference when it comes to the atmosphere of your home and how it feels to live there!
We teamed up with MyJobQuote to help you to update your home by rooting our your dated decor.  Here's what they had to say!
Popcorn ceilings – popcorn ceilings were once all the rage, but now they just feel more like a relic of a bygone age.

One that's difficult to clean or paint, at that!

It's actually quite a pain to remove too, often requiring professional help to ensure a quality job.

 
Bathroom carpets – not only are bathroom carpets dated,

they're also a little sub bar when it comes to hygiene.

Do yourself a favour and get rid of these bacterial breeding grounds once and for all! Underfloor heat is the next best thing, eliminating that feeling of ice cold tiles on your feet in the morning.

 
Vertical blinds – vertical blinds aren't just impractical, they're also painfully outdated. Do you want your home to look like a 1980's office? Do you want harsh, strips of light splitting up your room? Probably not. MyJobQuote recommend opting for newer, more modern blinds – styles to put at the top of your list include privacy-oriented roller shades, plantation shutters, or Roman blinds.
Wallpaper borders – the wallpaper border used to be a ubiquitous design feature, gracing kitchens and bedroom walls alike. Today, they're just a sign that you need to redecorate… Hard colour changes make a space feel lower and smaller.

Make your room feel instantly more spacious by letting them go.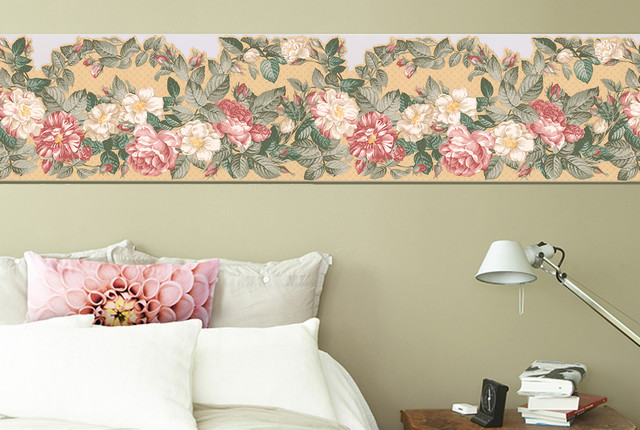 Overwhelmingly-floral pieces – there's

nothing wrong accenting a room with a one-off floral piece like an armchair or a rug,

but some older floral pieces overstepped the boundary a little too far. We're talking about huge, bulky sofas that dominate a room or a collection of

mismatched floral patterns and colours on different bits of furniture.

If there's one thing people have learned over the last 20 years, it's how to 'floral' a room properly.

 
---